BECOME A WREATHS ACROSS AMERICA PARTNER
Wreaths Across America volunteers work year-round to help the program grow in hopes of reaching the ultimate goal: ensure every military member's headstone, both foreign and domestic, are remembered and honored with the placement of a veterans' wreath; and to speak their name aloud.
We need YOUR help to spread the mission.
Besides the many thousands of individuals who sponsor wreaths, we are thankful to receive support from companies who want to engage within the communities they serve; this happens in the form of sponsorships and in-kind contributions. By joining the mission, we hope to achieve our goals for 2023, not only at Arlington National Cemetery but at 3,700+ participating cemeteries nationwide. Read on to see how a Wreaths Across America partnership has provided a rewarding experience, then complete the form below to get in touch with our team!
Get involved and show your customers, employees, and industry where you stand in appreciation of those who serve and sacrifice.
Alone We Can Do So Little; Together We Can Do So Much.

~Helen Keller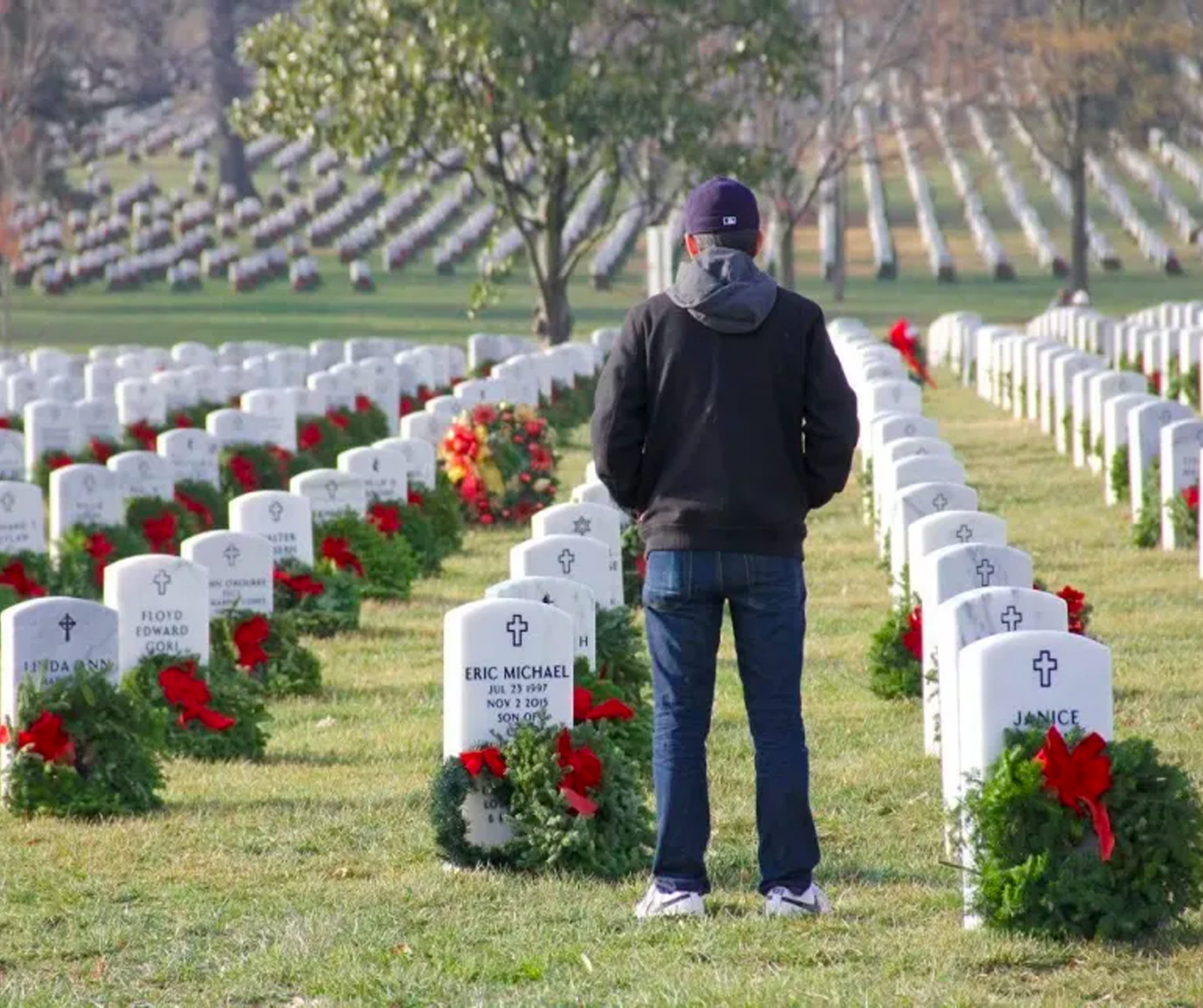 WREATH SPONSORSHIPS
Wreath sponsorships are the most popular way to partner with the Wreaths Across America mission. There are several packages that go along with your contribution amount.
With this sponsorship, you can designate which participating cemetery your sponsored wreath will be placed at. With over 3,700 participating cemeteries, as well as, Arlington National Cemetery we can find a location that fits your needs and engages your employees, customers, and community.
We also offer our "sponsorship pages" to engage your network and get them involved in the mission by helping to raise funds for wreath sponsorships. This tool allows the sponsor to designate their wreath sponsorship while supporting your companies goal.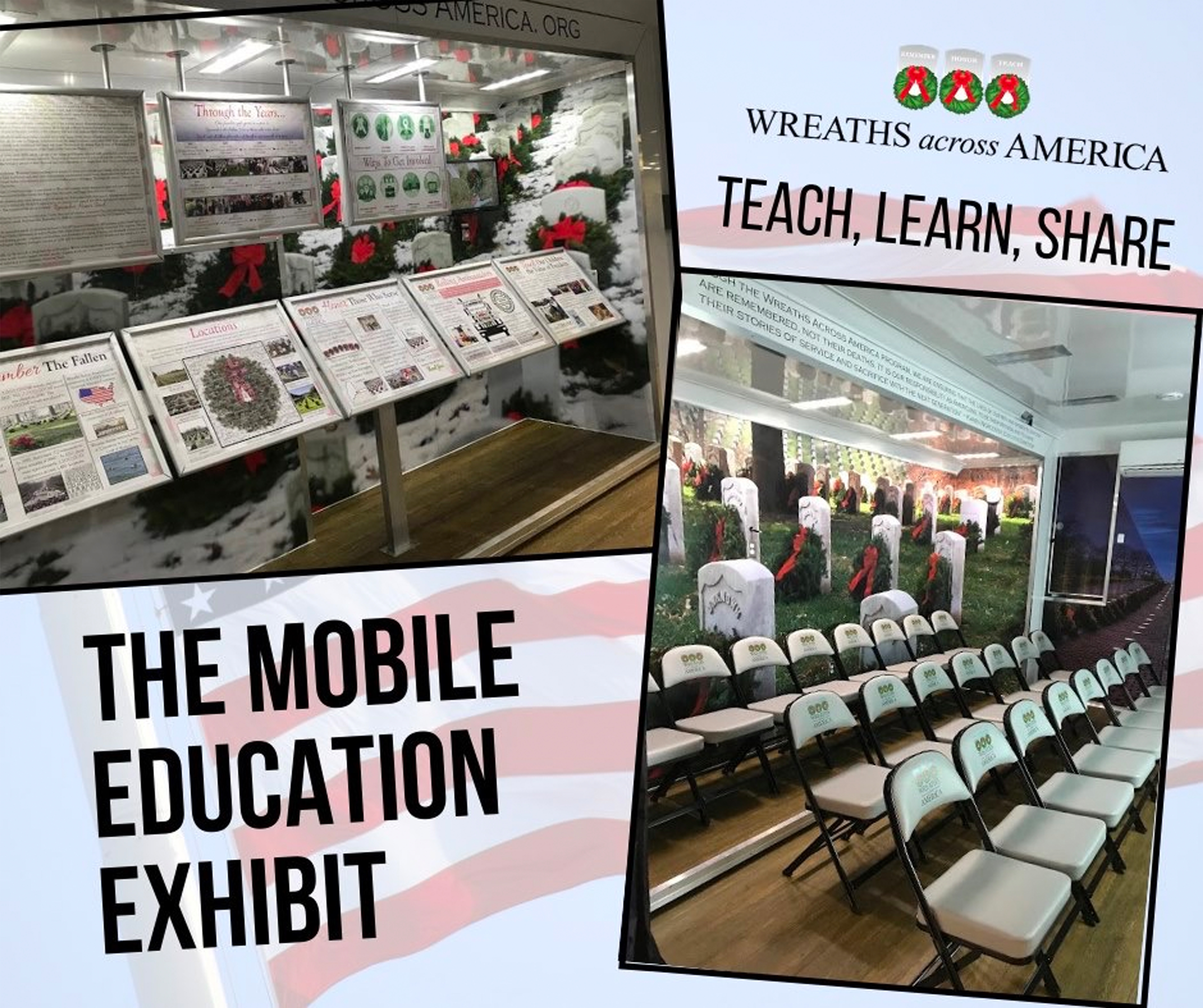 MOBILE EDUCATION EXHIBIT
The goal of the Wreaths Across America Mobile Education Exhibit (MEE) is to bring local communities and our military together with education, stories, and interactive connections.
In 2022, the MEE held 158 events in 21 states. WAA has a partnership with the United States of America Vietnam War Commemoration to Welcome Home Vietnam veterans. The MEE team welcomed home 1,055 Vietnam Veterans and performed a pinning ceremony.
The MEE contributes to 10% of WAA's earned media and had 2,000 earned media articles, 2.4 billion earned media impressions. The communications team utilizes our hyper-local approach to establish these types of impressions.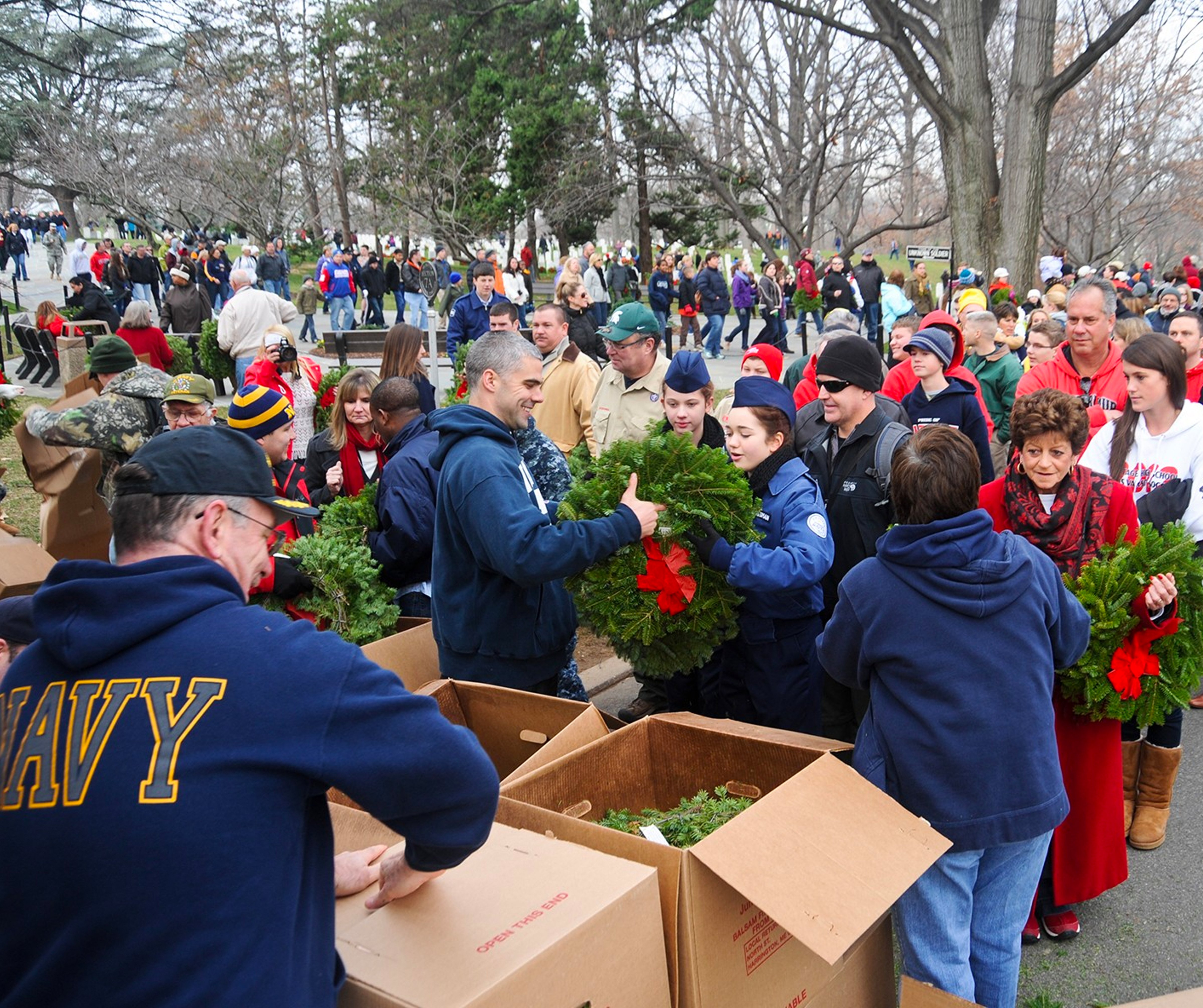 IN-KIND CONTRIBUTIONS
When you contribute to Wreaths Across America, your money sponsors a wreath first. $0.86 of every dollar received goes toward wreath sponsorships, shipping costs not covered by our trucking partners, and sponsorship group paybacks.
In-kind contributions are essential to making any non-profit function. With Wreaths Across America, we rely heavily on in-kind contributions, whether professional services, promotional/advertising partnerships, and many others.
Subscribe To Sponsor Spotlight
Join our newsletter and receive the latest updates on Wreaths Across America's corporate partnerships and the rewarding experiences they create.
Get In Touch
Let's build a meaningful partnership
Wreaths Across America could not function without the support of our corporate partners.
Sponsoring wreaths or building a custom partnership can be a great fit for a wide variety of companies. Previous Wreaths Across America corporate partners have found that:
Wreath sponsorships are a great opportunity to engage with employees, clients, customers, and communities.
Volunteering or hosting sponsorship campaigns can be wonderful ways to engage employees around an important cause
Demonstrating a commitment to honoring veterans can aid with engaging or retaining transitioning military talent
Fill out the form below or contact a member of our corporate partnership team to start the conversation.