Media Resources
Interviews with WAA executives and local volunteers in your area are available! Please contact us to set up your interview today.
NEW: To download the full 2022 Media Guide, please click here.
Introduction To Wreaths Across America:
Wreaths Across America is a 501(c)(3) nonprofit organization founded to continue and expand the annual wreath-laying ceremony at Arlington National Cemetery begun by Maine businessman Morrill Worcester in 1992. The organization's mission – Remember, Honor, Teach – is carried out in part each year by coordinating wreath-laying ceremonies in December at Arlington, as well as at thousands of veterans' cemeteries and other locations in all 50 states and beyond. You can read the full history of the organization here. Here's a video version that will save you the reading:

National Wreaths Across America Day is a free, non-political event, that honors and remembers our nation's veterans who are laid to rest in 3,500+ participating locations nationwide. This year, National Wreaths Across America Day will take place on Saturday, December 17, 2022. The mission to Remember the fallen, Honor those that serve, and Teach the next generation the value of freedom is year-round! Scroll down to see some of the ways the mission was shared this year.
Military Women's Memorial Grove Dedication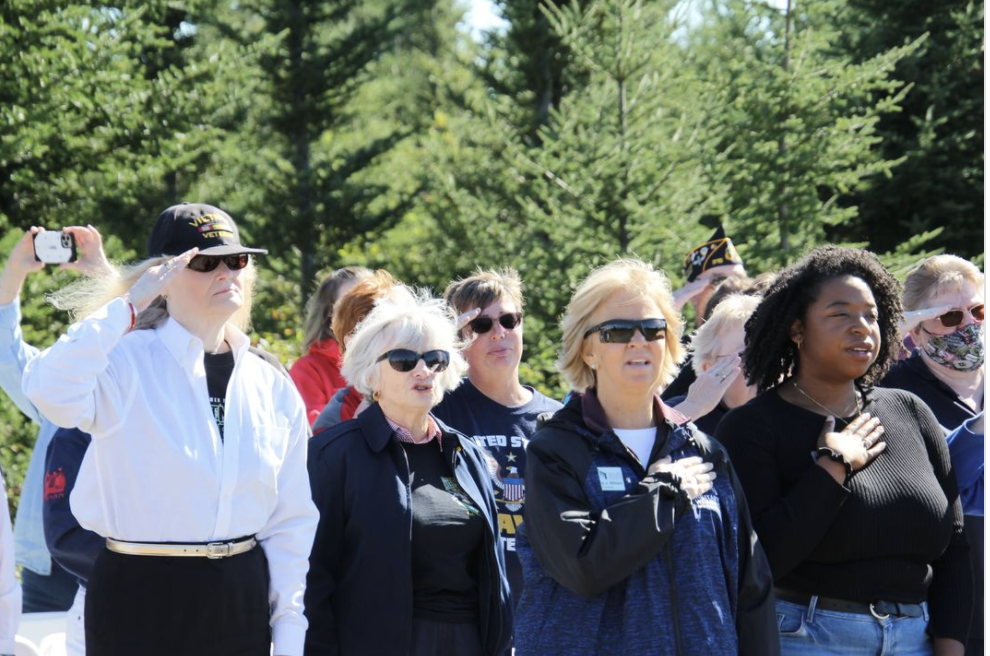 On September 27, 2021, Wreaths Across America, in partnership with the Military Women's Memorial Foundation, dedicated a section of the organization's balsam Tip-lands in Columbia Falls, Maine, to America's military women, past and present, in honor and memory of all women who have served our nation.
The ceremony included an opening prayer and Pledge of Allegiance, an unveiling of the Grove plaque, remarks by leadership of both organizations and the reading of the names of veterans who will be honored through the Remembrance Tree Program in the new Grove.
Grove Dedication to Daughters of the American Revolution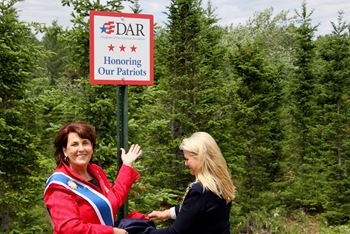 As part of its Veterans Remembrance Tree Program, WAA dedicated a Grove to Daughters of the American Revolution (DAR) on the tip lands in Maine. The balsam fir trees in this Grove will now hold the replica dog tags of thousands of veterans, all Revolutionary War-era ancestors of DAR members nationwide.
DAR is a non-profit, non-political volunteer women's service organization dedicated to promoting patriotism, preserving American history, and securing America's future through better education for children, and was founded in 1890.
WAA Recommits to the United States of America Vietnam War Commemoration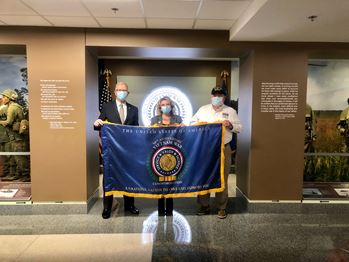 At a flag presentation ceremony held in the Pentagon, WAA reaffirmed its position as a Commemorative Partner of The United States of America Vietnam War Commemoration.

WAA was among the initial organizations to join the wide-ranging list of commemorative partners supporting the efforts of the Congressionally chartered United States of America Vietnam War Commemoration.


Wreath Production
Video by WAA Staff: Wreaths Are Made by staff at Worcester Wreath Co. Please note, anyone wishing to read about the difference between Wreaths Across America, the national non-profit organization and Worcester Wreath Company, can read more here.
Volunteer B-Roll
Video by WAA Staff: Volunteers Distribute Wreaths at Arlington National Cemetery
Video by WAA Staff: More than two million volunteers, a third of which were children, participate.
Media Assets
Downloadable photos and broll- cleared for use in all media. Additional materials are available upon request.