Wreaths Across America Curriculum
Wreaths Across America is honored to use our platform to share curriculum that ensures the stories of service, sacrifice and valor are passed down to the next generation.
Click on each lesson plan below to download the curriculum.
"Find A Way to Serve" Action Plans
Meet Wreaths Across America's Curriculum Developer
Cindy Tatum, Gold Star Mother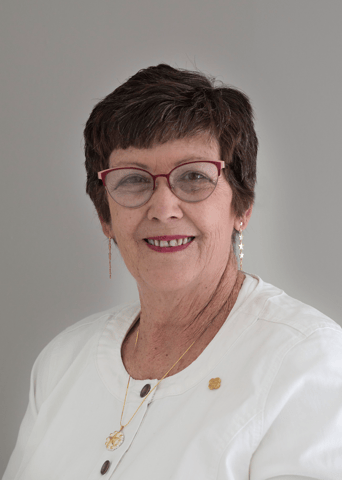 Cindy became a Gold Star Mother on December 24, 2007, when her son, Cpl. Daniel Lee Tatum, USMC, was killed outside of Camp Pendleton in an automobile/train collision. Daniel had served two deployments in Iraq.
Approximately two years after the death of Daniel, Cindy knew she had to "do" something to help keep the memory of her son's service alive. At that time, she was introduced to American Gold Star Mothers, Inc. Cindy believed it was a worthy organization because of their mission's emphasis of service to veterans, active duty military personnel and their families. In 2009, Cindy joined American Gold Star Mothers, Inc. She is an active member at the Chapter and Department levels in her home state of TN. Cindy served on the National Executive Board of AGSM from 2013-2021, serving as the 2020-21 National President.
In 2014, Cindy spearheaded a project to have State Route 1, which reaches across 538 miles in Tennessee, designated "Gold Star Families Memorial Highway." She has participated in the annual Gold Star Mothers-Bumpus Harley Davidson Tour of Duty Ride campaigns for the past ten years, helping to raise almost $200,000 for causes that assist veterans, active-duty military, and their families. She enjoys visiting older veterans at the local VA Home!
As an educator for much of her adult life, Cindy was delighted when she was approached by Wreaths Across America and asked to help develop curriculum for the Teach component of the Wreaths Across America-Remember, Honor, Teach Mission!
Cindy currently serves as Gold Star Liaison on the Woody Williams Gold Star Families Monument Committee for the Memphis Liberty Park Gold Star Families Memorial Monument.
Cindy lives in Milan, TN with her husband of 39 years Andy, and her Service Dog Linus. They have two adult children and four wonderful grandchildren. She retired in May 2020, after spending 26 years as a Government and Economics teacher at Milan High School.
Contact Cindy via email at teach@wreathsacrossamerica.org.
The American Rosie Movement™ (ARM) is what you, with the help of others, are doing to prove that we can pull together to do highest-quality work to face big problems in a cooperative spirit. This is what women, who are called Rosies, did on the home front in World War II.
Download their Women Joining the Workforce 6th Grade Lesson Plan here or 11th Grade Lesson Plan here. Additionally, you can view more projects below.
IKEducation is committed to providing free materials that foster students' knowledge of the life and times of Dwight D. Eisenhower through the examination of primary sources. Each lesson plan aligns with national standards and provides ideas and resources to help teachers make learning engaging.
The Medal of Honor Character Development Program is a free resource which teaches courage, commitment, integrity, sacrifice, citizenship, and patriotism to students through educationally grounded lessons developed by teachers for teachers. These six values are embodied in the Medal of Honor and exemplified in the actions for which it has been awarded.
Reading. Writing. Arithmetic. They're the keys to the success of our kids, right? But what about the skills that will help when things get tough?
What about the ability to communicate your feelings and needs? To really listen to others? To keep your emotions in check, and understand other points of view that you may not agree with? To empathize with people who are different?
We believe these skills—all linked to kindness—are just as important as academic skills.
The United States of America Vietnam War Commemoration Teachers' Toolkit offers educators a comprehensive packet of information to support our national effort to thank and honor our Vietnam veterans and their families.
The packet features recommended service-learning projects, and suggested websites and resources for activities and events from notable sources.
The History and Legacy Branch's goal is to provide historically accurate materials and interactive experiences that will help teachers and students better understand and appreciate the service of our Vietnam veterans and the history of U.S. involvement in the Vietnam War.
A downloadable curriculum and coloring books are available to help school children appreciate the roles our veterans played in preserving their freedoms. These materials are designed to encourage the direct involvement of local veterans.
Teach: The Meaning Behind The Theme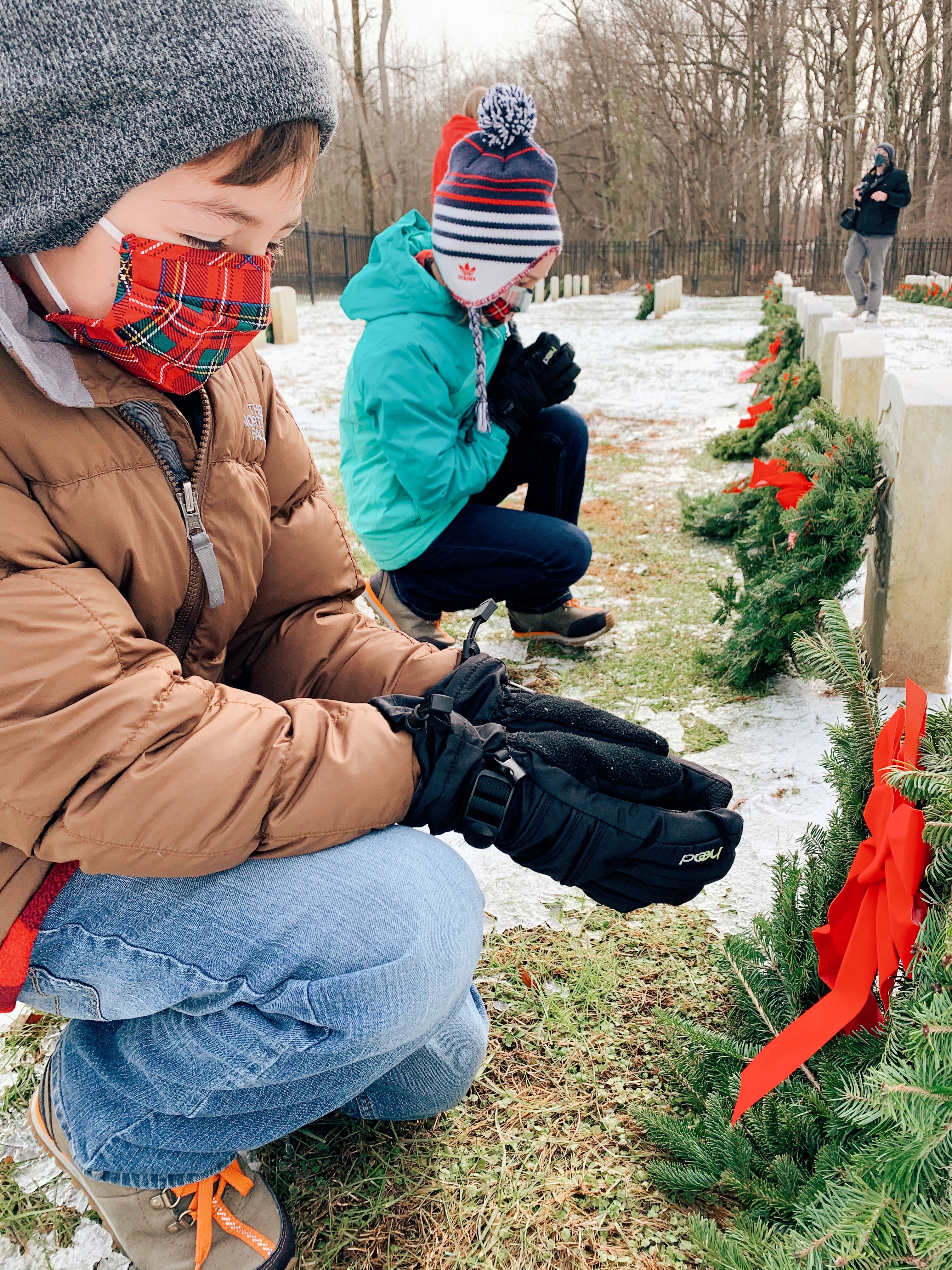 From the first time a veteran's wreath was placed at Arlington National Cemetery by the founding family in 1992, the power of a personal connection with the past initiated an opportunity to teach, and to learn.
In 2021, our longstanding desire to develop a more robust teach program took a giant step forward when Past President of American Gold Star Mothers, Inc., and retired teacher Cindy Tatum stepped forward to help us achieve this dream.
Armed with her personal experiences and understanding of the mission, Cindy has worked with other like-minded organizations to share proven teaching tools as well as develop a series of character-building exercises targeting a range of age groups. Using the stories of the men and women who served in the United States Military, and the examples of their character we hope to influence the lives of our children.
We owe it to our veterans and to our children to share their stories. In their example, the question, is America worth fighting for, is answered.
Sincerely,

Karen Worcester
Executive Director