Join the mission!
Do you know professional drivers or trucking and logistics companies who could help haul veterans' wreaths to all ends of the country? Here's brief look at why this is one of the most important loads they can deliver.
Thank you to all of our partners in the trucking industry. This wouldn't be possible without you!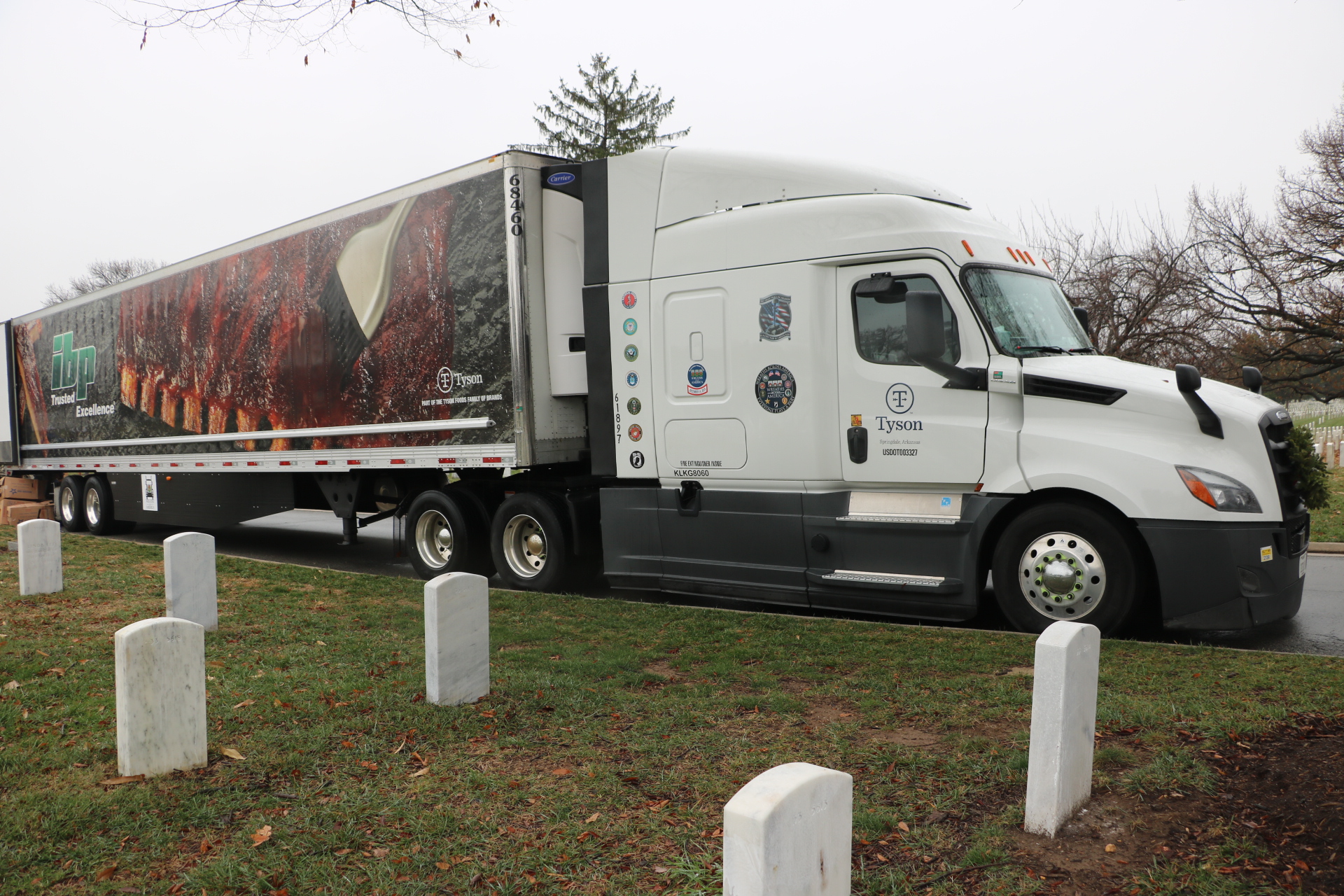 Joining Our honor fleet
Each December with the help of hundreds of volunteer trucking companies and professional drivers, Wreaths Across America is able to honor our nation's fallen through wreath-laying ceremonies at more than 3,000 participating locations across the United States.
This year our transportation partners will assist us in delivering more than two million Veterans' Wreaths to be placed on graves of our fallen heroes all over the country on December 17, 2022. Transportation partners who join us as volunteers will become a part of our "Honor Fleet," get the opportunity to give back in recognition of the sacrifice our veterans make, and have opportunities for recognition from our organization, veterans programs, local media and more. We're happy to support you in any way we can as a partner of our organization!
Thanks to the support of generous donors, funds may be available to offset fuel costs for independent truckers wanting to help deliver the live balsam wreaths from Maine to one of our locations.
In particular, we need coverage for the following 2022 lanes:
Phoenix AZ to all points in California
St. Louis to Idaho
Maine to PA, OH, KY, TN, AL, FL
2 early loads from Maine to Tacoma, WA for further transfer to Guam and Hawaii
Move The Mission
This may be one of the most important loads you'll ever deliver.